Crane Certifications – What Should You Expect?
February 02, 2017 | Cranes | News
What to Expect
OSHA has drafted proposed revisions to the standard for operator qualification that clarify how most employers train, monitor, and evaluate crane operators. The draft proposal leaves the certification requirement and process essentially unchanged, except for the removal of the requirement for certification by capacity. The draft proposal describes evaluation responsibilities of the employer, as many Industry leaders agree, certification alone is not enough.
OSHA and most industry leaders can also agree that certification serves as a baseline of general knowledge, but not as a qualification for all machines. The evaluation process would include the task in which the operator would perform and the specific machine he or she would be operating (It would not need to be the actual crane; other cranes to the same make and model would satisfy).
The employers evaluation must assess the operator's:
Skills to operate the equipment safely, including the configuration in which the equipment will be used.
Knowledge and judgment to make sound determinations about safe operation.
Ability to use load charts, follow manufacturer procedures and perform assigned hoisting activities.
Practical knowledge of signaling, setup, assembly/disassembly, driving, inspection, maintenance, and shutdown, as applicable to the equipment.
Annual re-evaluation and when warranted.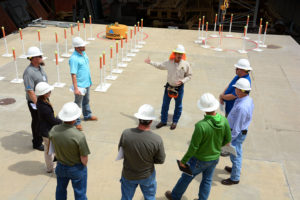 Keep in mind that certification is only required when performing construction activities. For example; if a truck load of wood trusses arrive to a job-site and the crane operator unloads the trusses from the trailer to the ground, this would be considered general industry, and a certification would not be required. But, if the crane operator lifted the trusses from the ground and then placed them on the building, as part of the building process. Those actions would be considered construction, and certification would be required.
These requirements are currently being utilized by most authorized crane operator schools and certification providers, so this update should not have a dramatic affect on the industry.