Is your crane safety up to snuff? Electrical fire leaves man severely burned.
February 05, 2020 | Crane Accidents | Crane Operator | Cranes | Inspection | Karen Malcolm | News | Safety Training | Training
Crane safety is critical – all operators know this. But what kind of dangers might you be missing?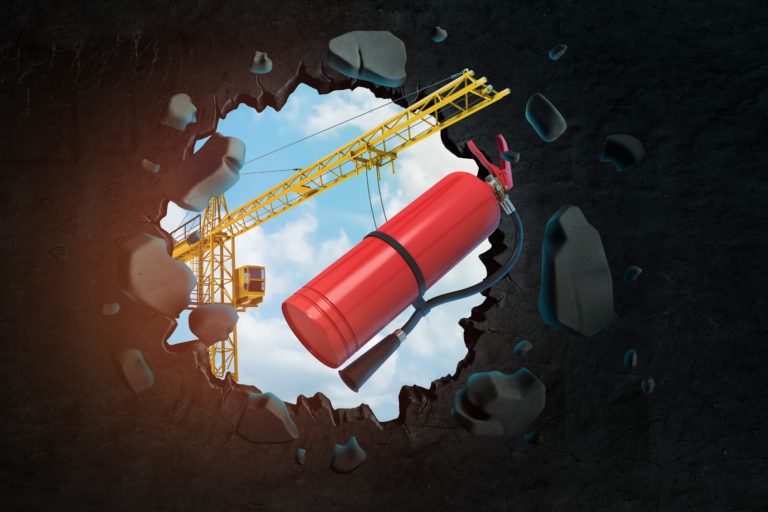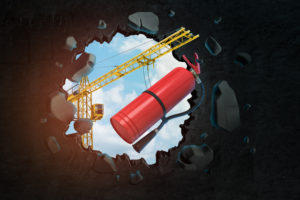 Crane Safety gone wrong… Late last month a Canadian Crane Operator was severely burned while operating a tower crane in Coquitlam, BC, Global News reported:
An electrical fire in an operator's cabin at the top of a construction crane in Coquitlam sent a worker to hospital Wednesday.

RCMP say they were called to Westview Street and Dansey Avenue around 4:30 p.m.

Fire crews managed to extinguish the blaze in the cabin, which was roughly 150 feet in the air, after using a large aerial ladder.

The worker was taken to hospital with non-life threatening injuries, RCMP said, but the Coquitlam Fire battalion chief said the worker suffered serious burns.
We all want to feel safe on the job. Whether you're responsible for operating the crane, rigging, or overseeing the worksite, crane safety is (or should be) everyone's top priority. This is why it's important to maintain your certifications and make sure your equipment has been properly inspected. Everything should be up to OSHA standards. According to OSHA & BLS, "5,147 workers died on the job in 2017 (3.5 per 100,000 full-time equivalent workers) — on average, more than 99 a week or more than 14 deaths every day." These numbers are unacceptable.
Out of 4,674 worker fatalities in private industry in the calendar year 2017, 971 or 20.7% were in construction — that is, one in five worker deaths that year were in construction. The leading causes of private sector worker deaths (excluding highway collisions) in the construction industry were falls, followed by struck by an object, electrocution, and caught-in/between. These "Fatal Four" were responsible for more than half (59.9%) the construction worker deaths in 2017, BLS reports. 
Having your crane safety evaluated by experienced professionals is critical.
Colorado Crane Operator School doesn't just provide training for certification – our instructors and inspectors have years of hands-on industry experience. They know the dangers of operating a crane and your safety is as important to them as their own.