Crane Undercarriage Inspections
June 03, 2021 | Blog | Inspection | Russ Gallivan
If you own or use a mobile crawler crane and are not completing a lower carriage inspection on a regular basis, then you could be making a costly mistake. Every crane component has a finite lifespan and it only makes sense to maximize that lifespan. However, an ultimate failure of not completing a proper undercarriage inspection can lead to costly downtime and unnecessarily expensive repair.
The most effective time to complete a proper undercarriage inspection is upon assembly of the crane while arriving on site before assembly.  A qualified inspector is able to go through all the components without causing any delays during the assembly process.  This is often the most ideal time because the tracks are typically free from any excess debris or dirt accumulation along with easier access to the components.  One key point here is, keeping the undercarriage clean is very important because it can help reduce the chance for uneven wear on the components.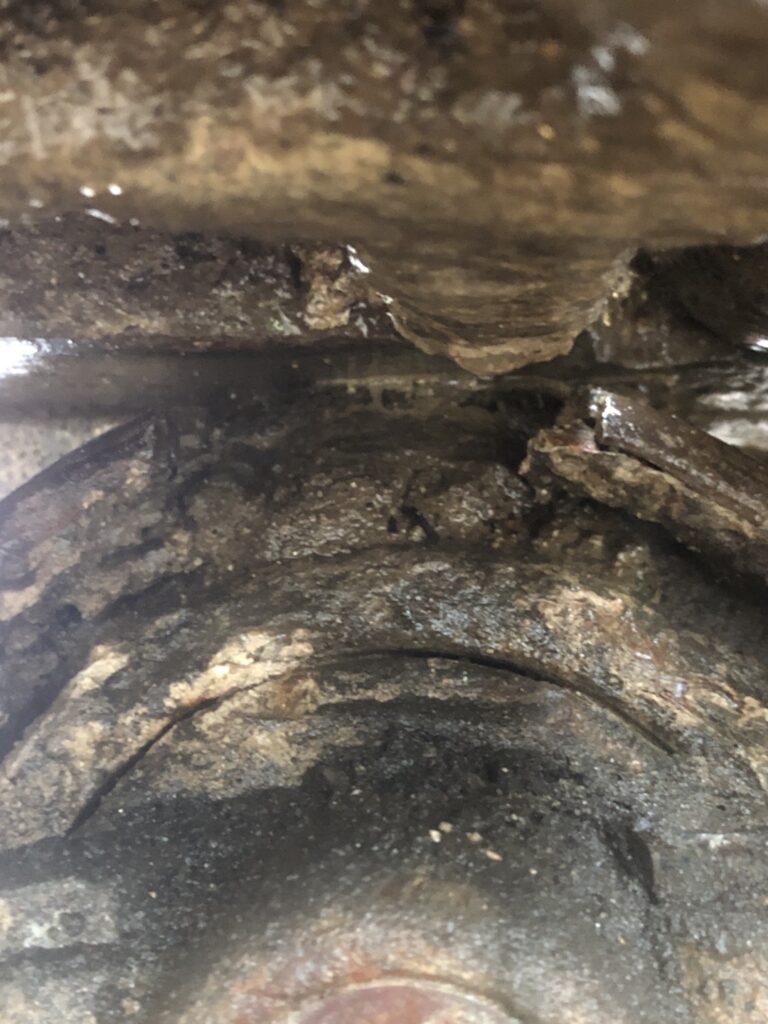 Tracks and the track tension are considered critical in an undercarriage inspection.   As a crane travels, the tracks will elongate over time and will need to be retightened.  Keep in mind that a track that is too tight can increase wear on teeth, idlers, rollers, and sprockets.  It is a fine balance because tracks that are too loose can also cause significant wear.  There should always be a little sag but the optimum amount of sag is determined by the crane manufacture.  When doing an undercarriage inspection be sure to have the manufactures information readily available as a reference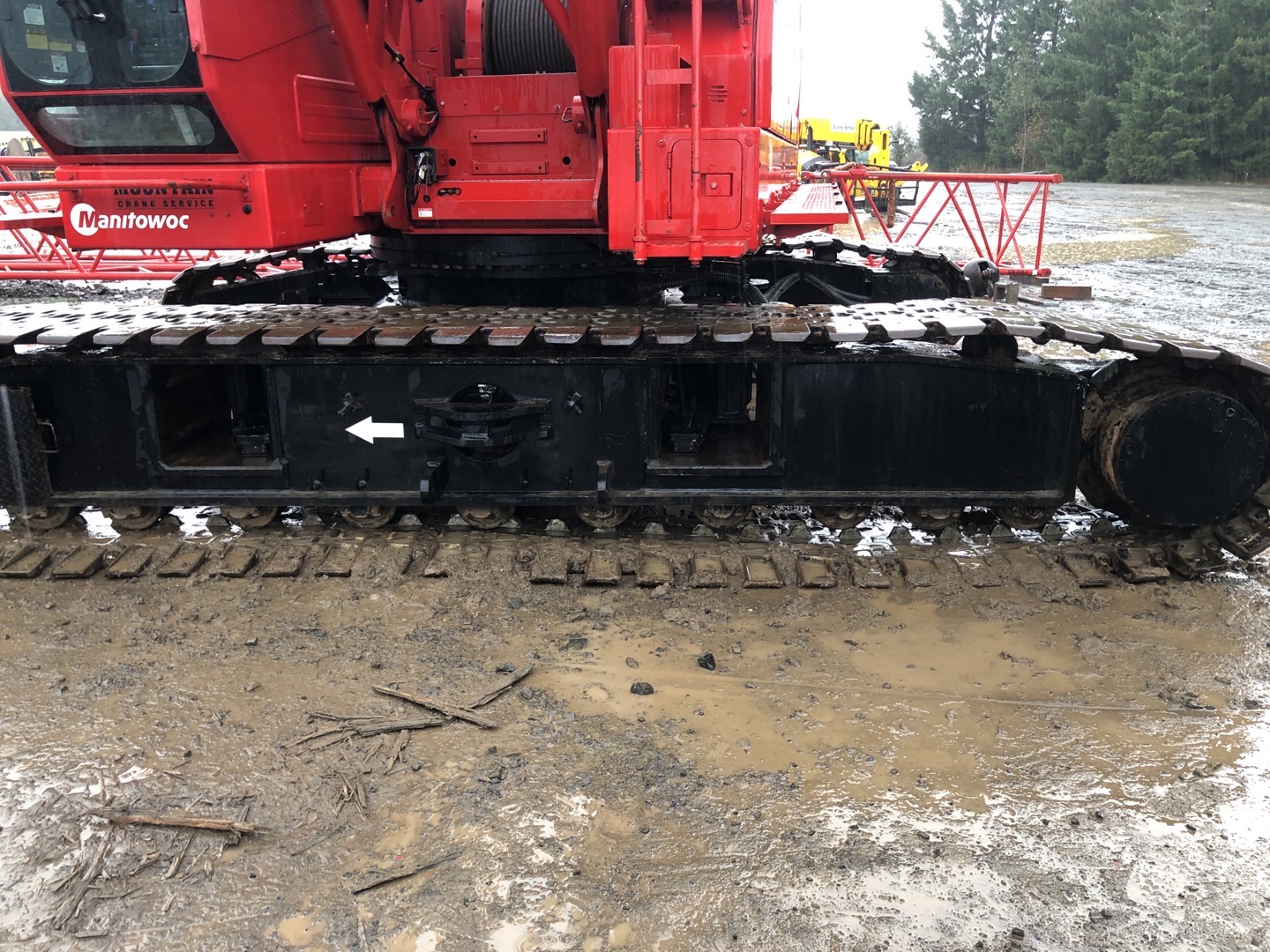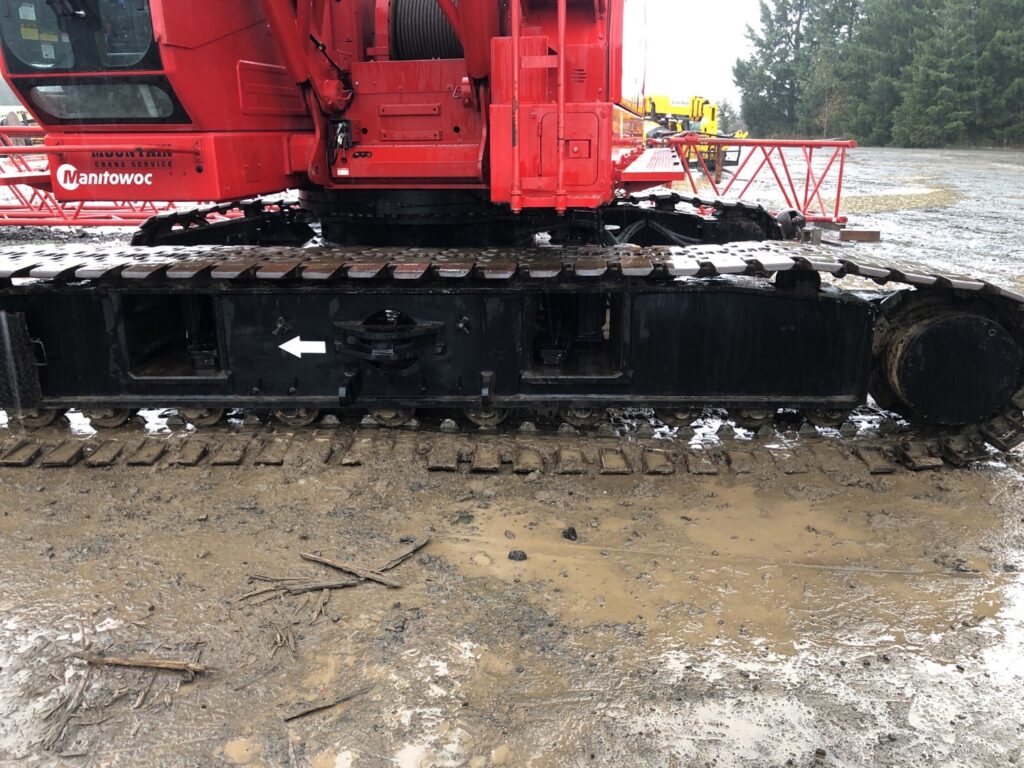 The last item to consider when doing an undercarriage inspection is the tracking measurements of the components in the undercarriage.  Taking measurements with calipers of the idlers and rollers is expected to ensure the rollers are not beginning to "mushroom" out.  You will also want to inspect for flat spots on the rollers to ensure proper track movement.  These measurements can then be cross-referenced back to the manufactures specifications and determine if a part needs to be replaced before a "chain of events" starts to happen with the crane.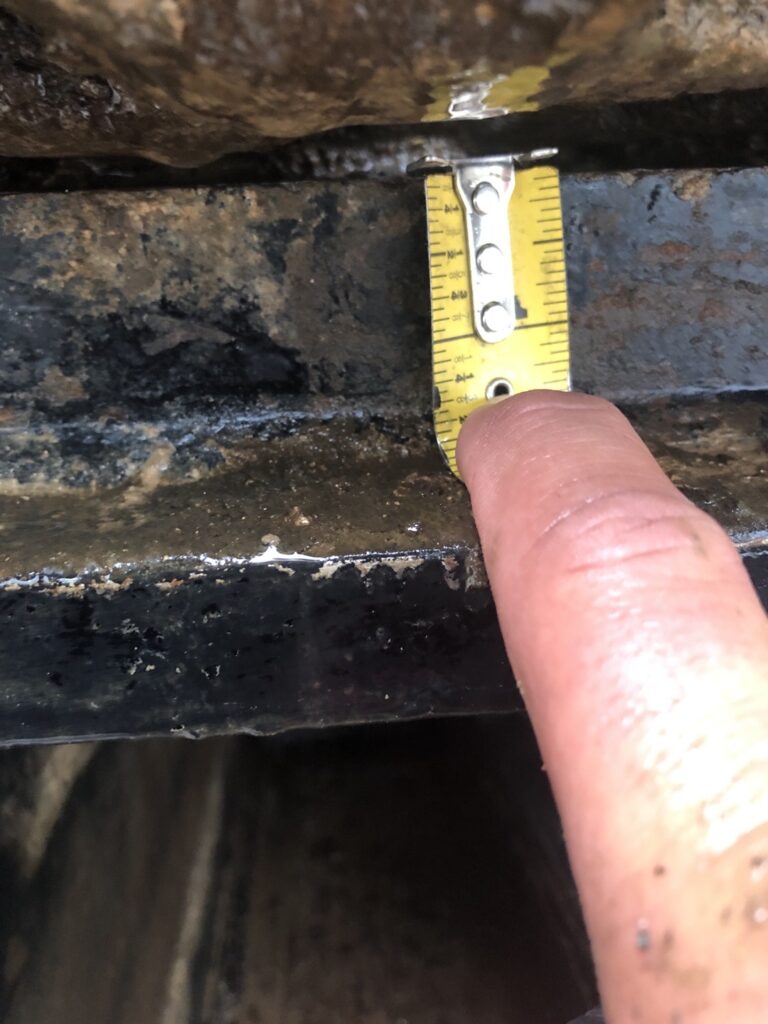 When it comes to crane inspections, the team at Colorado Crane Operator School is top-notch.  Contact us today for an upcoming inspection so we can assist in keeping your crane safe and profitable investment.