NCCCO Drops 'BTF' Endorsement
August 25, 2021 | Dave Mason
The NCCCO Boom Truck Fixed Cab (BTF) certification is going away! That's right as of September 1, 2021, the BTF endorsement is gone.
The NCCCO created the BTF because of the high demand for fixed cab boom trucks. However, due to the similarities of the TSS (Telescopic Boom Fixed Cab), they have decided that the BTF is no longer needed.
The NCCCO created the BTF certification to ensure that operators are following the OSHA Subpart CC. Most operators and employers opt for the TSS certification because it provides greater flexibility to operate more equipment.
The BTF certification will now fall under the TSS certification.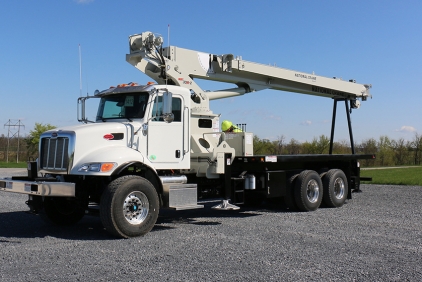 If you currently have a BTF endorsement you will not need to retake any test until it is time to renew (every 5 years). At that time, you will need to take the full TSS specialty written exam, as well as the mobile crane operator core written exam. You do not need to take the practical exam.
New certification cards will show "TSS" instead of "BTF". The TSS certification will continue to cover BTF machines; "BTF" will just not appear on your cards.
Colorado Crane Operator School is here to help you obtain all your crane certifications and navigate the NCCCO certifications.
We offer 4-week, 10-day, and 4-day Mobile Workshops.
As the industry continues to evolve, we are dedicated to learning and helping you obtain the knowledge you need to succeed. Call us today and let Colorado Crane Operator School help you help us to better our industry.
https://www.nccco.org/images/default-source/newsitem's-images/bt-operator_350x.jpg?sfvrsn=d953c10e_0