How to Start a New Career During a Pandemic as a Crane Operator
May 27, 2021 | Blog | Craig Hautamaki | Crane Operator | Industry News | News
One of the most lucrative careers in the heavy equipment industry is that of a crane operator. The skills that a crane operator brings to a job are essential for the completion of most construction projects.
The COVID-19 pandemic has taken a massive toll on the global job market. The sudden onset of recession has compelled businesses across industries to decelerate their recruitment initiatives.
Starting a new career is now more challenging than ever. Amid all these difficulties, however, working as a crane operator may seem attractive due to competitive pay. However, to be eligible to become a crane operator, you should attend crane operating classes at a training institute and earn the necessary certification.
This post explains the types of cranes you can train for, where you can receive training, and what you need to learn at a crane operating program to be eligible for becoming a crane operator.
What Types of Cranes Can You Train For?
Cranes are distinguished based on their applications. Let's understand each type of crane that you can be trained for.
1. Articulating Cranes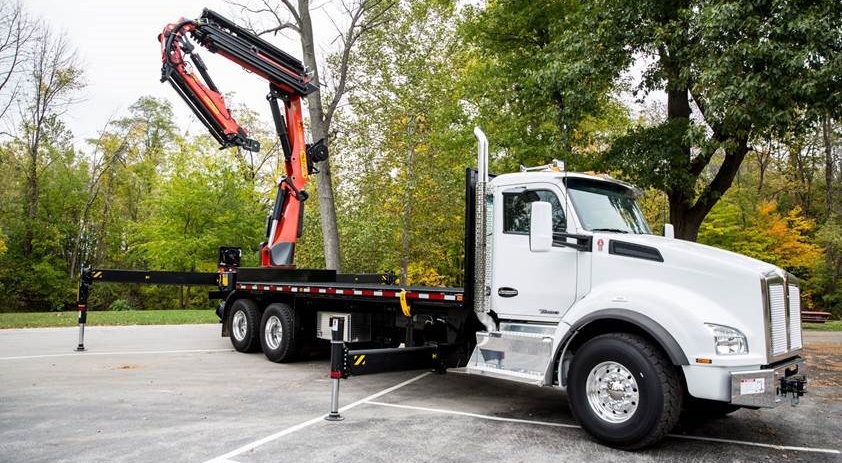 Articulating cranes are commonly known as knuckle boom cranes or articulating boom cranes. The boom or the forklift is located in the center, which allows swift back and forth movement of the load.
These types of cranes have minimal horizontal reach, but offer high visibility when lifting loads. They utilize hydraulic cylinders for generating lifting power and are capable of lifting heavy loads at nascent construction sites.
They are now being extensively used in the construction industry due to their ability to quickly lift and relocate heavy loads from one place to another. As an operator, it's imperative for you to have the necessary skills and experience required to operate articulating cranes.
2. Digger Derrick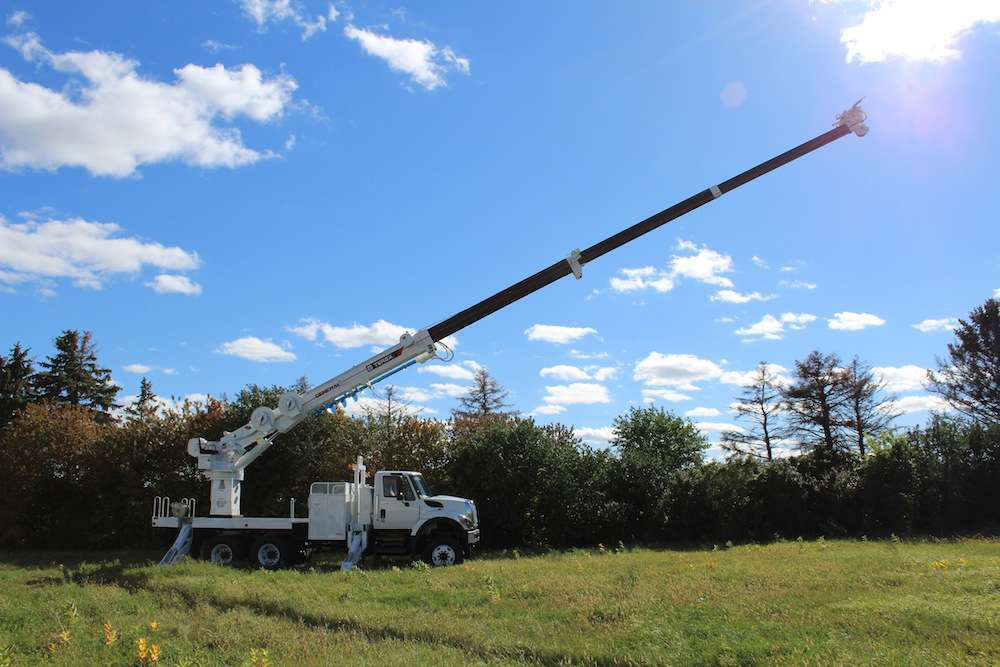 A digger derrick is a type of vehicle that helps in digging holes and hoist tall objects, like poles. It is commonly used in the utility, construction and telecom industries. It uses a hydraulically powered auger to bore into the ground and create a hole. The best thing about this equipment is that it can seamlessly dig a hole in all types of soil – hard, heavy clay, or even rocky.
The sheave height of the digger derrick helps determine the optimal digging radius and the size of the pole it can effectively lift. The winch allows it to pick up and move loads, while pole guides help fix the poles into the hole created by the auger. As an operator, you should be well aware of how to operate a digger derrick safely.

3. Tower Cranes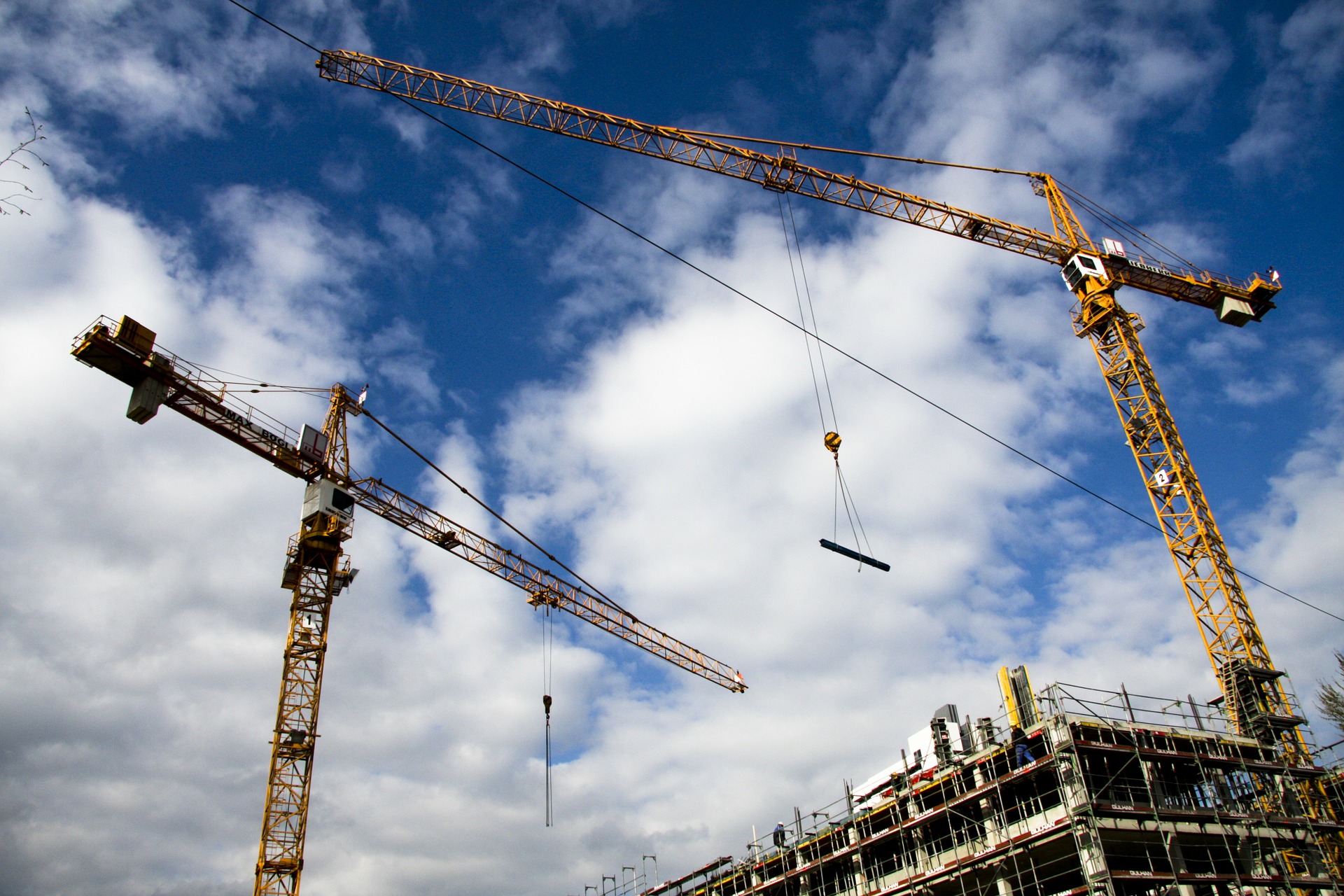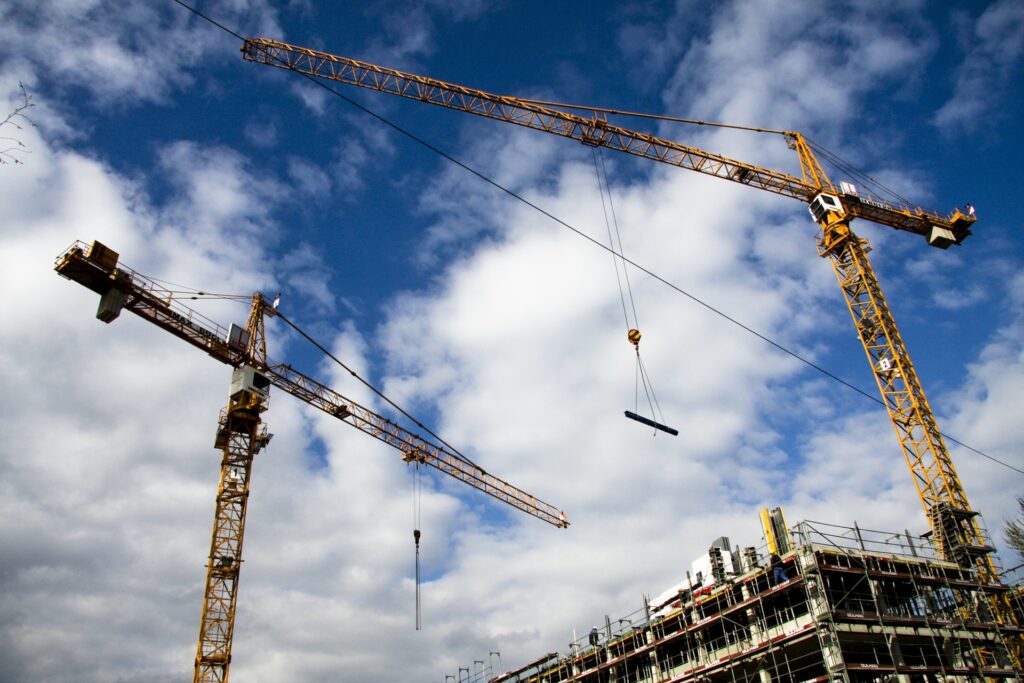 Tower cranes are also referred to as cranes for construction due to the crucial role they play in the construction industry. A tower crane comprises a vertical tower and outstretched jib.
Tower cranes can be classified into:
Hammerhead Tower Crane
On a hammerhead tower crane, the jib rotates up to 360-degrees horizontally around the mast at a fixed level. The structure resembles an upside-down L. These cranes are particularly useful when there is a low headroom or where multiple cranes may slew underneath or above one another.
Luffing Tower Cranes
These cranes are similar to hammerhead tower cranes in design. The jib can be raised and lowered. They are used with multiple cranes due to their reduced slewing radius and ability to lift heavier loads than hammerhead cranes.
Self-Erecting Tower Cranes
Self-erecting cranes have a horizontal jib, and a mast mounted to a ballast. As the name suggests, these cranes can be erected and dismantled as per the needs of the construction. They have a lighter frame and a much lower load-bearing ability than hammerhead tower cranes. Self-erecting cranes can be intimidating to use without proper training.
4. Crawler Cranes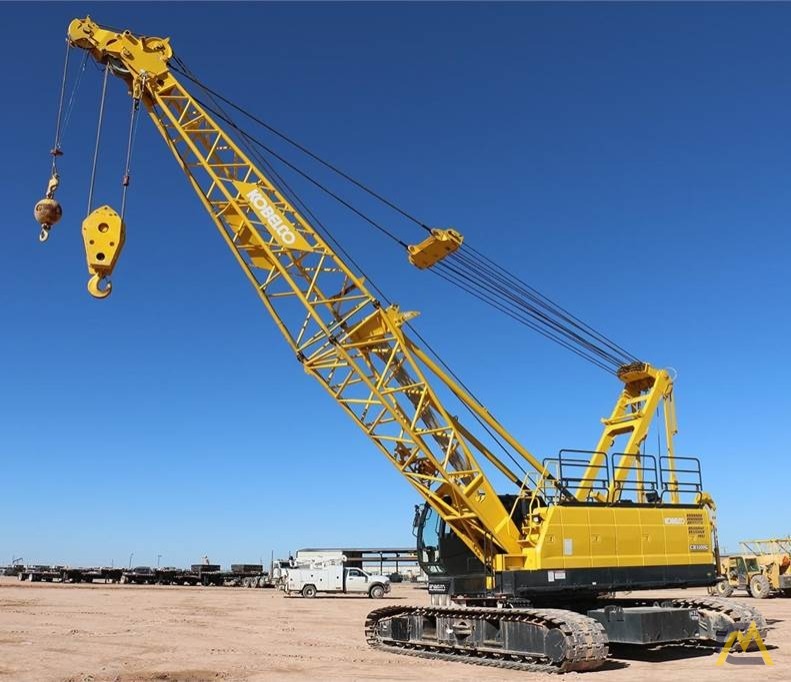 Crawler cranes comprise a standard cab mounted on a crawler undercarriage. The undercarriage uses tracks instead of wheels. The upper deck of these cranes features a box or lattice boom with optional extension and is capable of rotating 360-degrees.
Crawler cranes can lift loads as heavy as 600 tons and are extensively used in large-scale construction projects. Due to their size, these cranes work as stationary lifts in a confined workspace. Experience and expertise are key to successfully operate these cranes.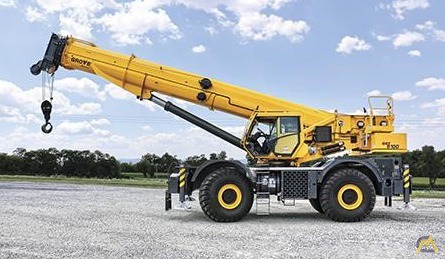 5. Rough Terrain Cranes
A rough terrain crane is designed for lifting heavy loads in confined lifting areas. These cranes have a single operating cabin, short wheelbase, and oversized tires. Their ability to lift and carry loads makes these cranes versatile. However, operating these cranes requires practice.
6. All-Terrain Cranes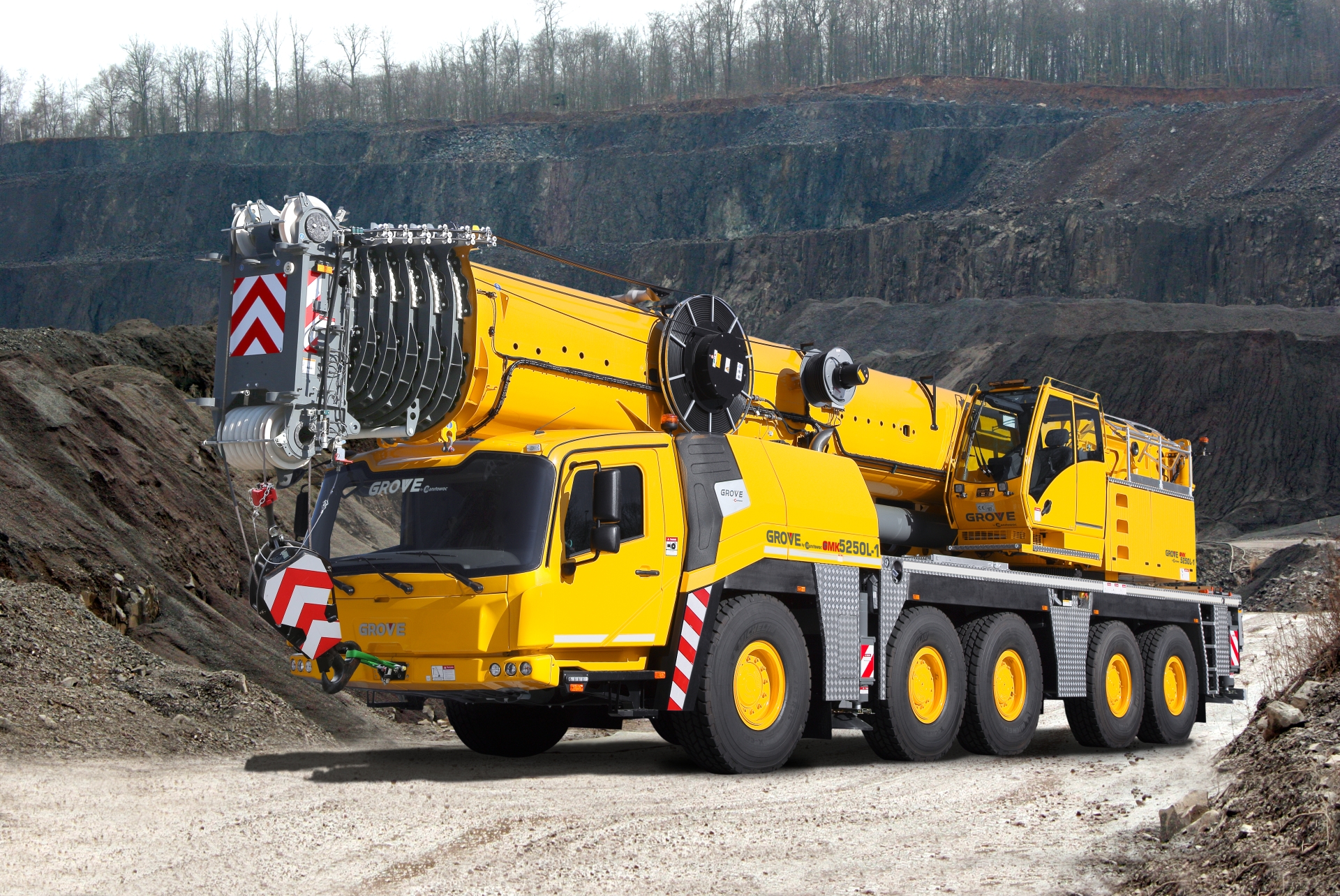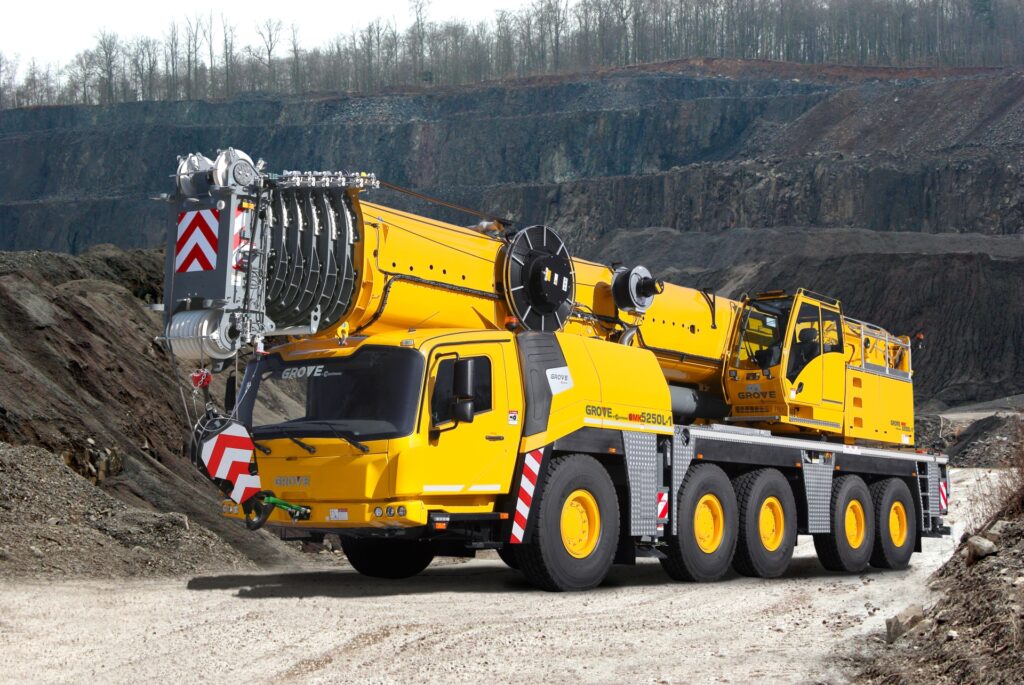 All-terrain cranes are mobile cranes packed with all necessary equipment. These cranes are designed to easily navigate both smooth public roads and rough terrains at the job site with equal efficiency. The crane operator needs to be sufficiently trained to be able to operate these cranes.
7. Truck-Mounted Cranes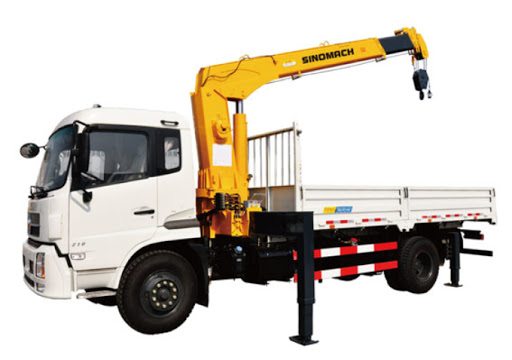 A truck fitted with a crane behind the cab refers to truck-mounted cranes. These cranes primarily serve the purpose of loading and unloading goods from the truck's deck. The operator should be sufficiently trained to operate truck-mounted cranes as per the requirements.


Where Can You Receive Training for Crane Operations?
Now that you know about the different types of cranes, let's understand the requirements of becoming a crane operator and where you can receive the training.
How to Become a Certified Crane Operator
The National Commission for the Certification of Crane Operators (NCCCO) is the country's most extensive crane operator certification program. The training qualifies the successful candidates for well-paying jobs in the construction, transportation, and manufacturing industries.
To become a crane operator, a candidate should complete at least 1,000 hours of operational training on the type and capacity of the crane that they want to operate. The training should be completed from an NCCCO-certified institute.
A few other essential requirements for becoming a certified crane operator are:
You should be at least 18 years old and be able to submit a valid ID proof
You should be physically fit to operate a crane. Submitting a signed copy of the medical verification form before taking the examination is necessary.
You need to pass the general knowledge and the type and capacity level written exams for which you are applying
You need to pass a practical operating exam on the highest type and capacity level for which you are applying
You should be able to read, sign and honor the Crane Institute Certification (CIC) Code of Ethics Policy and Agreement.
You should know how to read and adhere to the CIC Abuse Policy.
Some US states and cities have additional requirements.
Colorado Crane Operator School provides NCCCO training institute, providing training programs to individuals eager to pursue a career as crane operator. The institute imparts quality training while ensuring safety across all parameters.
The crane operating programs offered by Colorado Crane Operator School cover every aspect of training for all types of cranes. They also offer open enrolment programs every month to make training available for every enthusiast.
What Do I Need to Learn to Become a Crane Operator?
Besides imparting knowledge of operating a crane, the crane operator training program includes several other aspects.
Crane operators are taught to check whether or not all moving parts are working safely. They are also taught to thoroughly examine the areas that undergo the most wear when being used. If there are any signs of damage, they are encouraged to report them to the concerned authorities immediately.
The course curriculum also covers the basics of wire ropes, load dynamics, lift planning, load charts, signaling, communication, and crane inspection protocol.
Wrapping Up
Crane operators play an integral role in the construction, lifting, and manufacturing industries. A career as a crane operator can be rewarding as you keep gaining experience over the years.
If you're serious about becoming a crane operator, you should pursue a training program from an NCCCO accredited practical examiner and , a reputed training institute. Upon successful completion of the program, you can start applying to well-paying crane operator jobs anywhere in the United States.