Test-Taking Tips for NCCCO Crane Operation Certification
April 13, 2021 | NCCCO
Operating large pieces of machinery – like cranes – requires a lot of practice and training. This is why the National Commission for the Certification of Crane Operators (NCCCO) requires that operators pass a crane operation certification test. An NCCCO certification is required for various types of machinery, including (but not limited to):
Mobile crane
Service truck crane
Tower crane
Overhead crane
Articulating crane
During the exam, operators are tested on their knowledge of crane operations, machinery & parts, and safety regulations during a written, multiple-choice exam. Candidates must then pass a practical exam where they will complete various tasks with the crane.
Once they have passed both exams, operators will receive certification from NCCCO which is valid for up to five years. This type of certification is required for operations of cranes above a 2,000 lb. capacity for construction purposes.
Taking the crane operation certification test can be an overwhelming process. There is a lot to learn and remember during the exams – you must complete and pass each exam within one year of each other to receive certification.
If you are considering pursuing a career as a crane operator, you need to be as prepared as possible for the certification exams.
Here are some tips to help you get ready to earn your crane operator certification.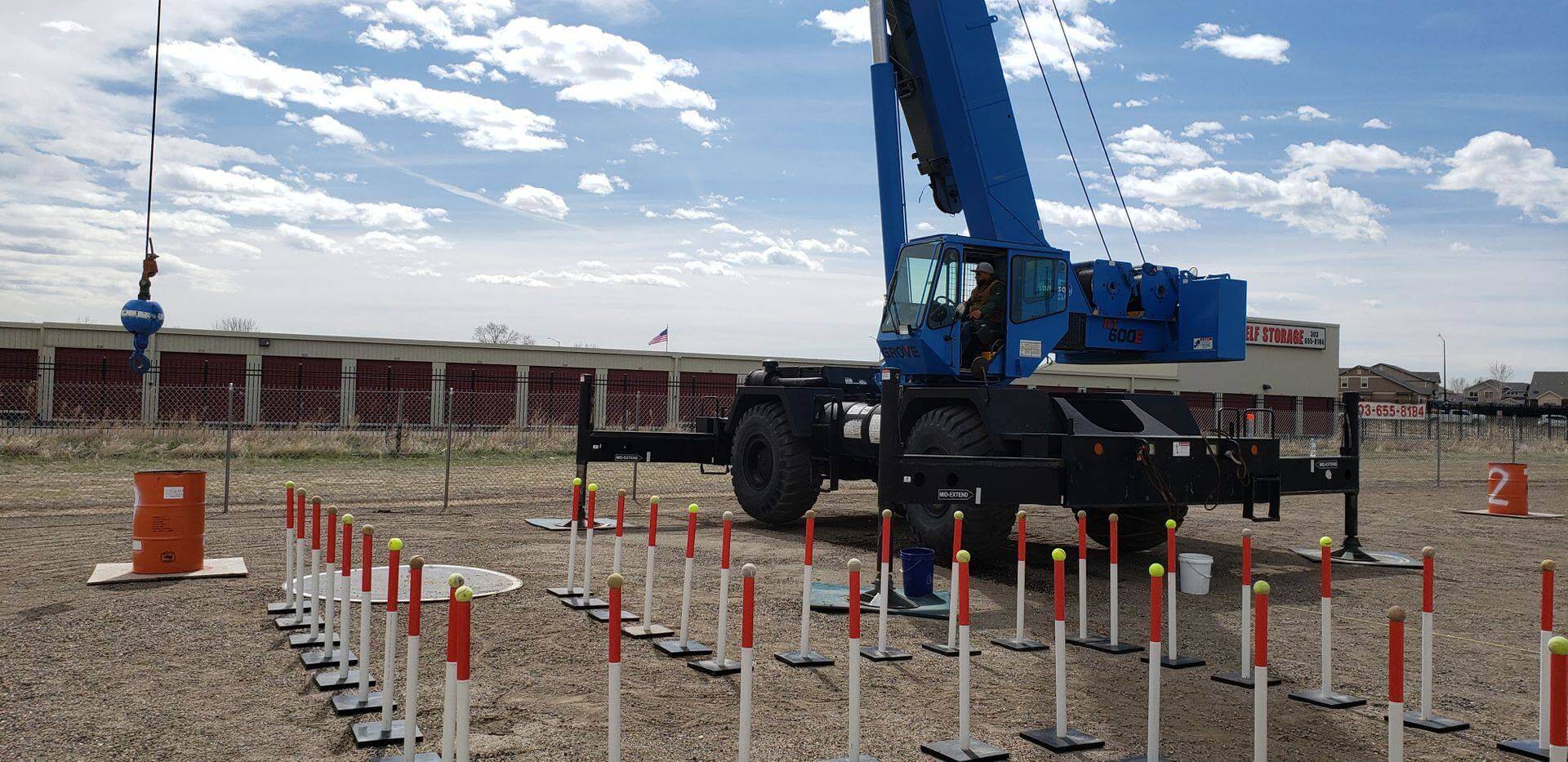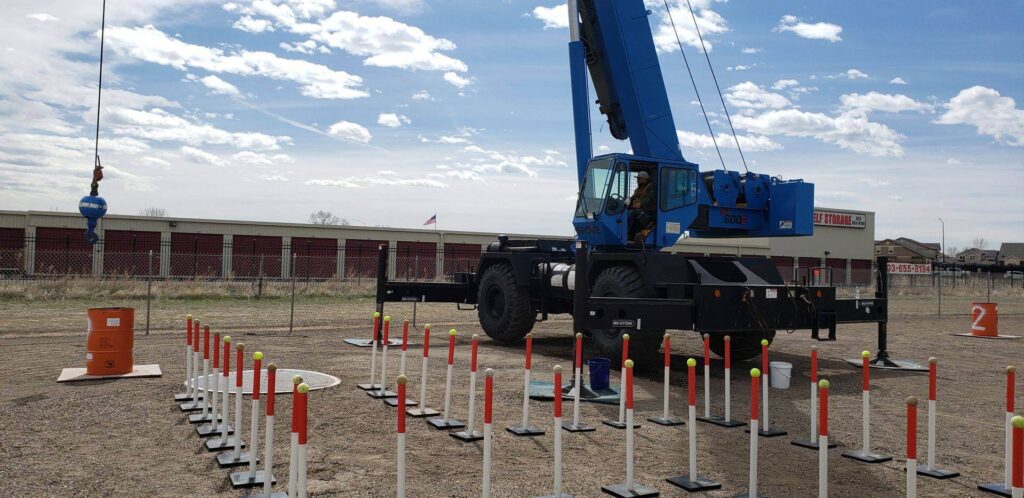 Try a Test Exam Sample
The written core exam portion for NCCCO crane operation tests has 90 multiple-choice questions. This is broken up into four sections, called domains.
Domain 1 is focused on on-site safety rules and hazards, such as ground stability, supporting materials, and potential site hazards. Domain 2 focuses on operations including inspection requirements, personnel safety, signals, and emergency procedures. Domain 3 is all about technical knowledge, including federal and industry regulations. Domain 4 is focused on manufacturers' load charts which ensures that operators know how to use load charts and calculate important numbers, such as load limit capacity.
There are additional specialty exams for add-on certifications, including:
Lattice boom crawler cranes
Lattice boom truck cranes
Telescopic boom cranes – swing cab
Telescopic boom cranes – fixed cab
Specialty exams have 25 multiple-choice questions and have a time limit of 60 minutes.
Thankfully, you can practice these exams ahead of time by checking out example exams online or referring to a crane operator training guide for guidance on what areas to study. This will help you be as prepared as possible to answer the questions. However, understand that these practice questions will not be exact matches of what is used for the NCCCO test.

Answer Every Question
There are some test-taking strategies you should know about before you take the crane operation certification exam. You must receive a score of at least 70% on the written exam to pass. This score is a scaled score – not the number of correct answers. This means that the number is based on the average scores from all administrations of the exam.
It is highly recommended that you answer every single question during the written exam. You will not be penalized for wrong answers, and you have a decent chance of selecting the correct one since the questions are multiple-choice.
Note: you will have a time limit to complete your test, too. If you come across a question that you aren't sure of, leave it and come back. The test administrator will notify you when there are ten minutes remaining for the exam. Do your best to answer the questions you know first then review the others later on.

Be Familiar with Load Charts
Another tip to help you prepare and pass the NCCCO crane operation certification exam is to study and be familiar with applicable load charts. There will be several questions regarding load chart problems which take quite a bit of practice and knowledge to solve. Additionally, understanding load charts are a crucial part of being a crane operator – so be sure that you grasp this concept.
NCCCO does have a load chart manual available to help prepare you for the exam. Make sure to study this manual thoroughly so you know what to expect.
Focus on the Crane Operator Course Materials
It is extremely beneficial to enroll in a crane operation course to receive hands-on training rather than trying to learn all of the information on your own. During crane operator school, you will learn all of the basic requirements for the operation which will give you the best preparation for the exam.
Some training courses, such as mobile crane and tower crane operator training, can be completed in as little as ten days. Crane operation programs provide a mix of hands-on learning with machinery as well as classroom-based learning.
After you complete your crane operation course, be sure to review the materials provided as well as any notes you have taken before the exam. This will serve as a great refresher and help you recall facts and information during the test.

Practice and Build Experience
The practical exam portion will determine how well you can physically operate the crane. This requires many hours of practice before the exam to pass, as the practical exam portion is quite extensive.
The Mobile Practical Exam consists of six parts:
Pre-operational inspection
Task 1: Placing chain in stop circle
Task 2: Following hand signals
Task 3: Placing the ball in barrels
Task 4: Negotiating zigzag corridor with test weight
Task 5: Equipment shut down and securing procedures
All of these tasks also have time limits for completion and points are deducted if you exceed them.
Since NCCCO provides information on exactly what to expect during this portion of the test, it makes it a little bit easier to prepare. Be sure that you have practice runs for all of the test portions with a certified crane operator to make sure you know how to complete each part correctly.

Conclusion
Becoming an NCCCO certified crane operator is a major accomplishment – but the process of getting there is certainly not easy. There are a lot of facts, figures, rules, and regulations to memorize, not to mention the task of learning how to safely operate large, heavy machinery.
The best step you can take to increase your chances of passing the exam is to enroll in a reputable crane operation course. At Colorado Crane Operator School, we have helped thousands of operators achieve their dreams and improve their skills tremendously through exceptional training.
We offer a wide variety of courses related to crane operations, as well as workshops and training classes for specialized operations. If you are interested in enrolling in our next crane operator program or want to learn more, please contact our team at Colorado Crane Operator School today.